Roncesvalles Polish Festival
Cześć!
The 2018 Roncesvalles Polish Festival, North America's largest celebration of Polish culture in Toronto's best neighbourhood, Roncesvalles Village! will be taking place September 15th and 16th, 2018
Now entering its fourteenth year, the Festival adds an old world charm to today's Roncesvalles Village, well-known as one of Toronto's most vibrant, diverse and creative communities.
Enjoy great local and international music, including Polish folklore, Polka and Euro dance bands, and entertainment from near and far on multiple stages. Saturday night enjoy the ever-popular Dance Under The Stars. Come out and sample fantastic cuisine from over 40 renowned restaurants, cafes, bakeries, and bistros, along Roncesvalles, and of course, lots of traditional Polish fare, including pierogi, kielbasa, bigos, cabbage rolls, and much much more!
Discover treasures along the 18 blocks of boutique shops and merchants. We also have a Car Show and many great vendors with unique products and food.
The Roncesvalles Polish Festival is easy to get to by transit and car, family-friendly and free, with lots of entertainment for kids, families, and adults, including two midway areas, three stages with continuous entertainment, two giant beverage gardens, and of course the wonderful offerings of Roncesvalles Village's restaurants and merchants.
Find out what over 300,000 people discovered last year: nobody knows how to party quite like us!
See you at the Roncesvalles Polish Festival!
Festival Map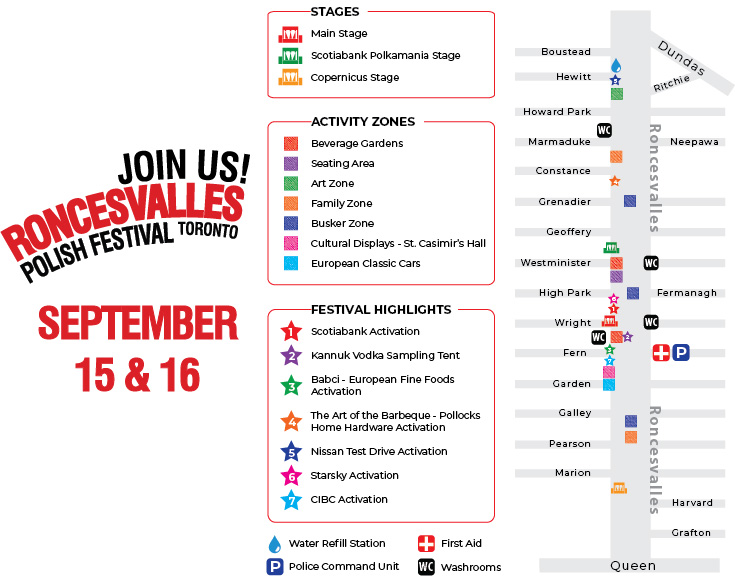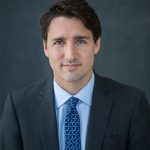 A message from The Right Honourable Justin Trudeau, Prime Minister of Canada.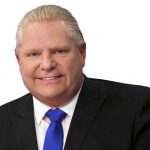 A message from The Honourable Doug Ford, Premier of Ontario.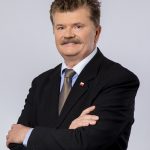 A message from His Excellency Andrzej Kurnicki, Ambassador of the Republic of Poland to Canada.
Added this year, join our Friday night Polish Festival Launch Parties!
Start your Polish Festival celebration early with two events to choose from, starting at 8:00pm:
Disco Polo Dance Party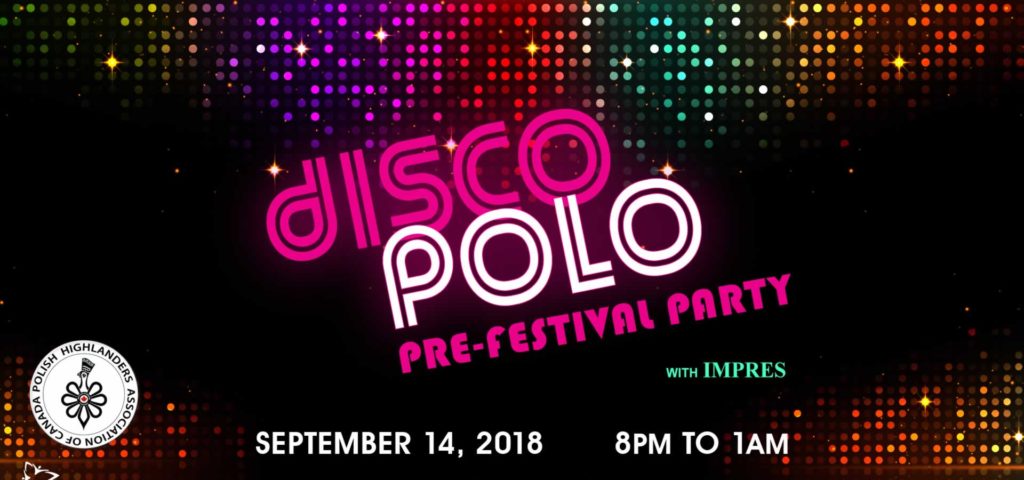 Dance the night away with Impres.
Join us at Lithuanian House.
See more information at: Eventbrite or Facebook
Polka Party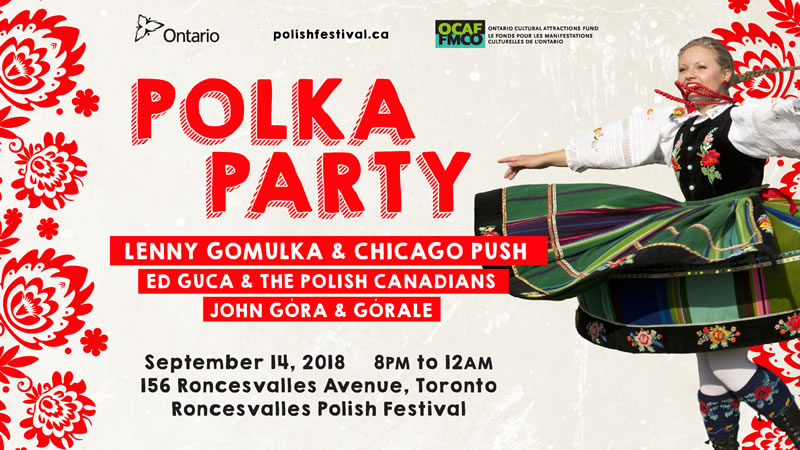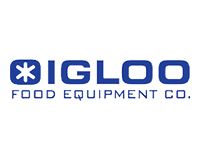 Inducted into the Polka Hall Of Fame, these three leads and their bands will keep you dancing. Don't miss Lenny Gomulka & Chicago Push, Ed Guca & The Polish Canadians, and John Góra & Górale.
Sponsored by Igloo Food Equipment
Join us at St. Casmir's Church Hall.
See more information at: Eventbrite or Facebook
Saturday September 15th at 6pm – Live Performance
Pola Negri Stories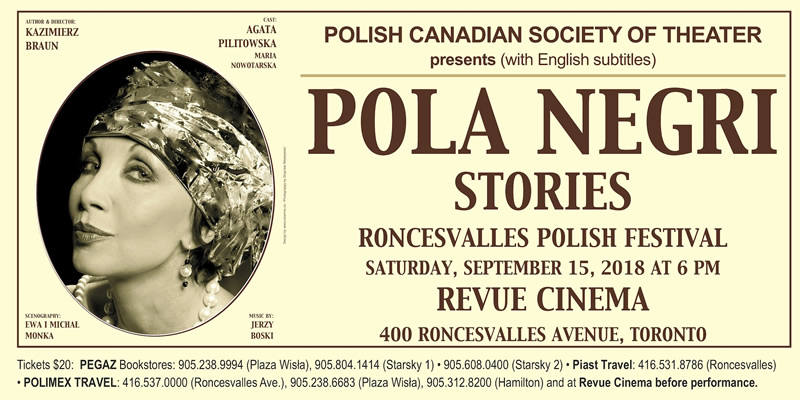 Pola Negri Stories
With English Subtitles
Written & Directed by Kazimierz Braun
Cast: Agata Pilitowska, Maria Nowotarska
Revue Cinema, 400 Roncesvalles Avenue
See more information at Eventbrite or Facebook.